Group Events
Helifly helicopter service will ensure that your next group travel will be certainly amazing!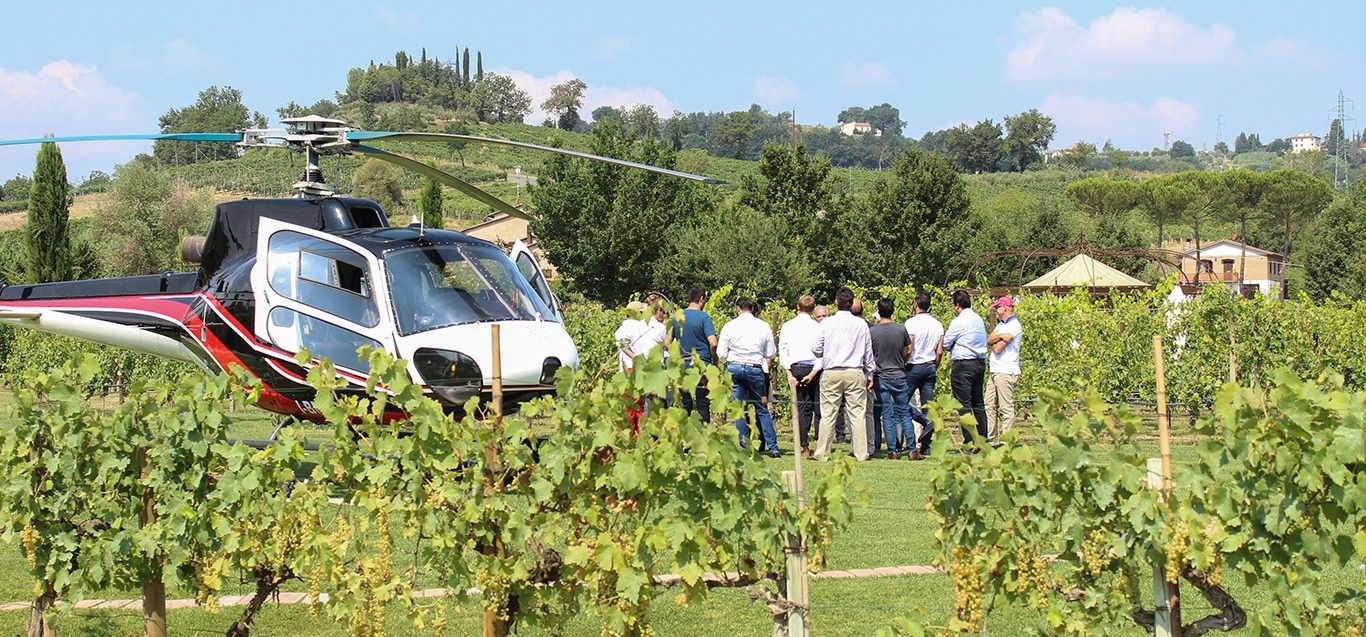 Helifly offers the most diverse and special helicopter and jet group tours in Italy. We have a dedicated group sales department that will work with you from development to execution of your group tour. You can select one of our predesigned excursions or create a unique, custom experience for your group.
Many customized activities are possible. Our group department is available to help you design a program that will fit your needs, budget and timing. From logo placement on the helicopters and custom photography packages to branded apparel and upgraded catering services, Helifly's team is ready to take your group event to the next level.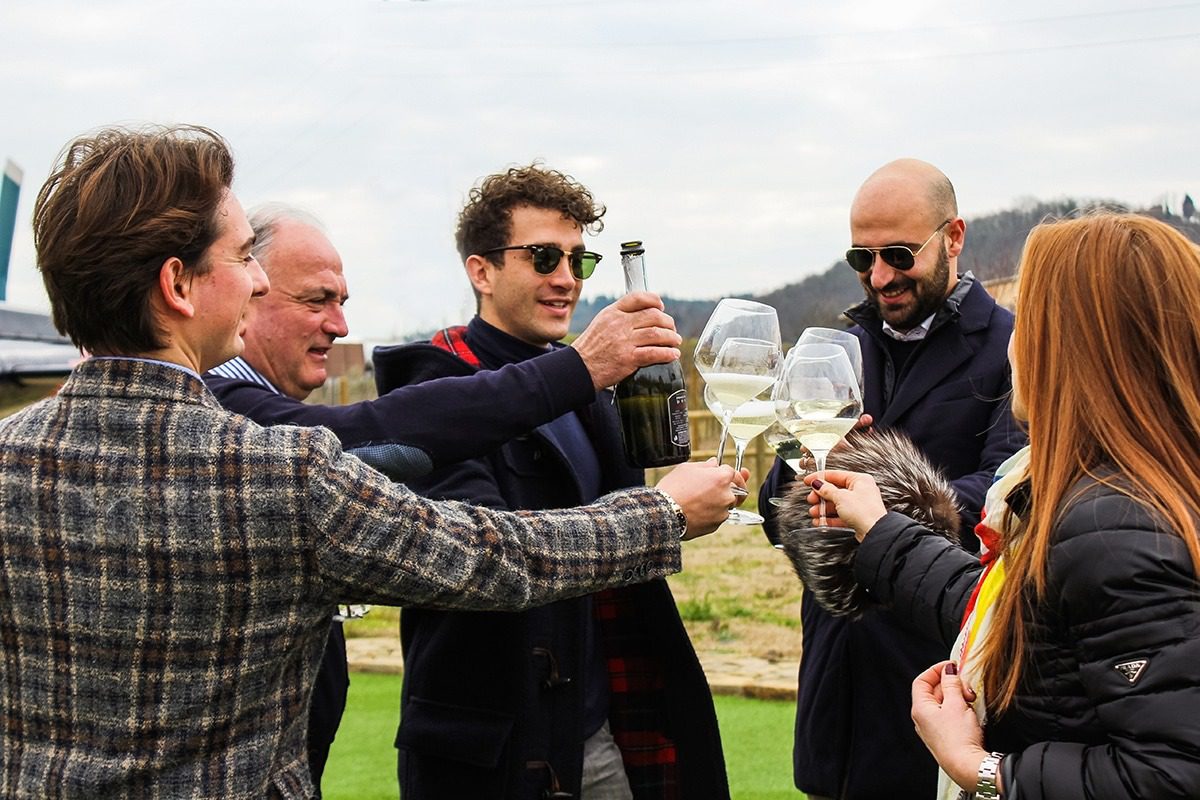 Reinforce the interpersonal relations within your group with a team-building excursion to various locations in the Tuscan region. We can even host your group in one of the private meeting and event spaces.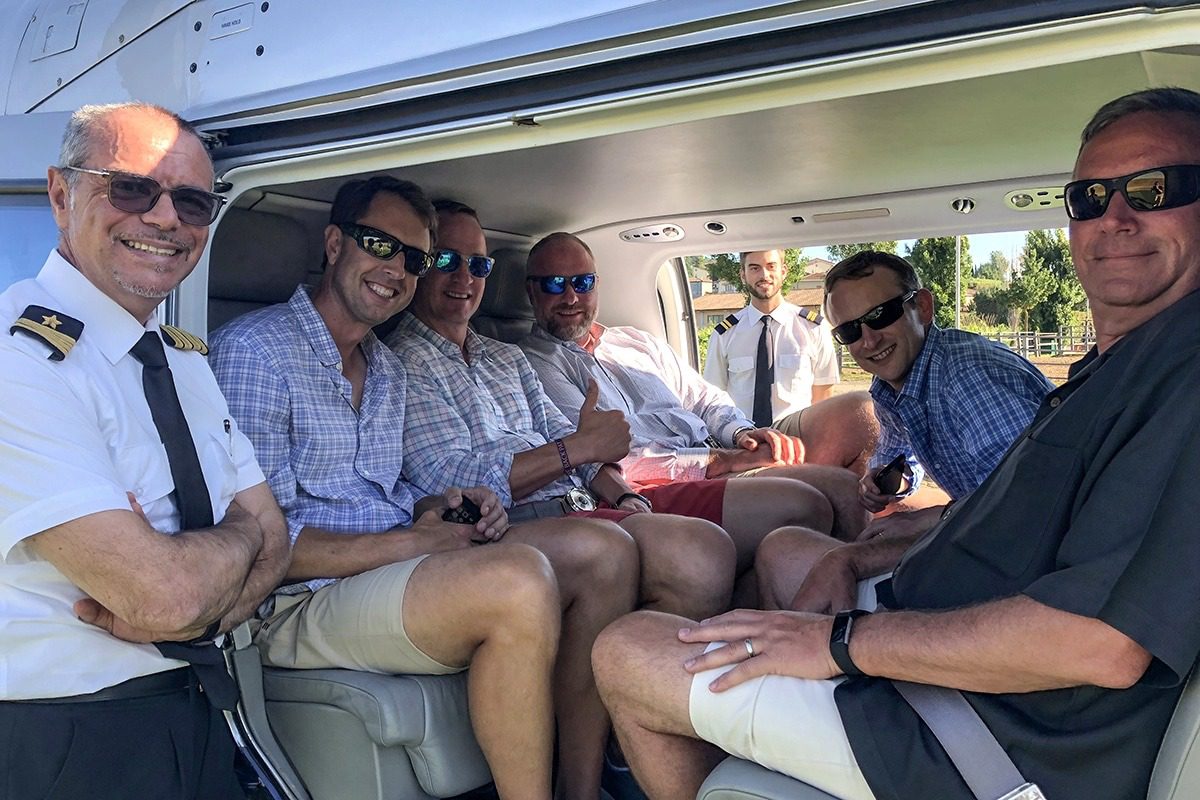 Add some excitement to whatever the next event or celebration you're planning. In addition we also offer competitively priced group outings that are sure to be the highlight of your next visit to Italy.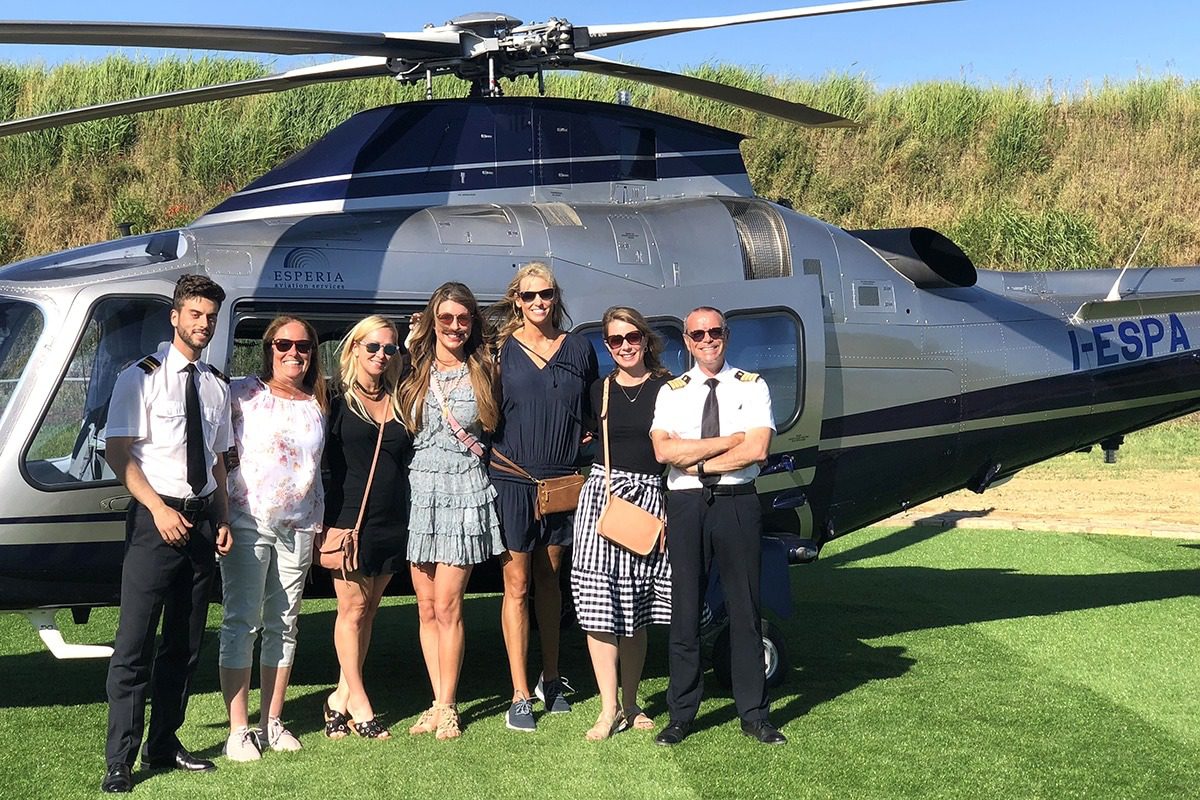 Shared memories help to keep a group strong. So If you'll be getting the family together for a reunion in Tuscany, consider booking a helicopter excursion over Chianti territory or private landing in the heart of San Gimignano.
Additional Services & Experiences