San Gimignano Helicopter Wine Tour
Enjoy a panoramic tour starting from the city of Florence with its famous monuments and squares and fly over the beautiful Chianti Classico hills with its old castles, green hills and vineyards.
Arrive in Tenuta Torciano
DEPARTURE
We will pick you up directly from your hotel or villa, and our driver will accompany you to the helipad point. Before leaving, the captain will welcome you on board of the helicopter, and he will explain all the necessary procedures for the tour.
FLIGHT DETAILS
You will overfly above the most important city of Tuscany, like Florence city center and you will admire famous monuments like the Dome, Ponte Vecchio and Fiesole, then the Chianti Classico hills with its castles and San Gimignano where you will land in Tenuta Torciano Winery.
ARRIVAL IN TENUTA TORCIANO WINERY (San Gimignano)

Once landed in Tenuta Torciano Winery in San Gimignano the Giachi family will welcome you like a member of their family and make sure you have the most incredible time of your trip. You will enjoy a visit of the vineyard, the cellar and the truffle wood, then you will get to learn the wine etiquette and taste a selection of top-quality wines, sitting in the vineyard, in the wine cellar or in an exclusive private room and eating delicious home-made dishes.
Lunch consists of four courses, each of those truffles based and our chef will surprise you with a first quality match between wines and food. During the wine tasting you will be followed by our Sommelier, who will explain the secret of the art of tasting wine with different kind of food.
The winery experience consists of a vertical Wine Tasting of 13 Tuscan wines and gourmet products including personal reserves with vintage 1995, 1996-1997 and limited editions. Those has been the best seasons ever of winemaking.
Once the experience is finished, the helicopter will bring you back to Florence helipad and from there your driver will take you back to your hotel.
Total time in the winery: 3 hours
RETURN
Flight back to the helipad and from there a private driver will accompany you to your accommodation.
Total duration tour: about 5 hours
Flight time: 45 minutes
Price starting from: € 616,00 per person
Inclusions:
· Pick up with private driver to the helipad
· Qualified Captain
· Helicopter Tour
· Visit of Tenuta Torciano Winery in San Gimignano
· 4-courses Lunch with Wine Tasting with Wine School
· Flight back to Florence
· Drop off with private driver back to your Hotel or Villa
Vertical Wine Tastings of our products:
• Brunello di Montalcino D.O.C.G.
• Rosso di Montalcino D.O.C.
• Cabernet Bartolomeo Riserva I.G.T.
• Merlot Baldassarre Riserva I.G.T.
• Syrah Cavaliere Riserva I.G.T.
• Vernaccia of San Gimignano D.O.C.G.
• Chianti D.O.C.G.
• Chianti Classico D.O.C.G.
• Chianti Classico Riserva D.O.C.G.
• Red of Montepulciano D.O.C.
• VinBeato – Dessert Wine
• Extra Virgin Olive Oil Cold Pressing
• White Truffle flavored Olive Oil
• Pepper Hot Olive Oil
• Balsamic Old Vinegar selected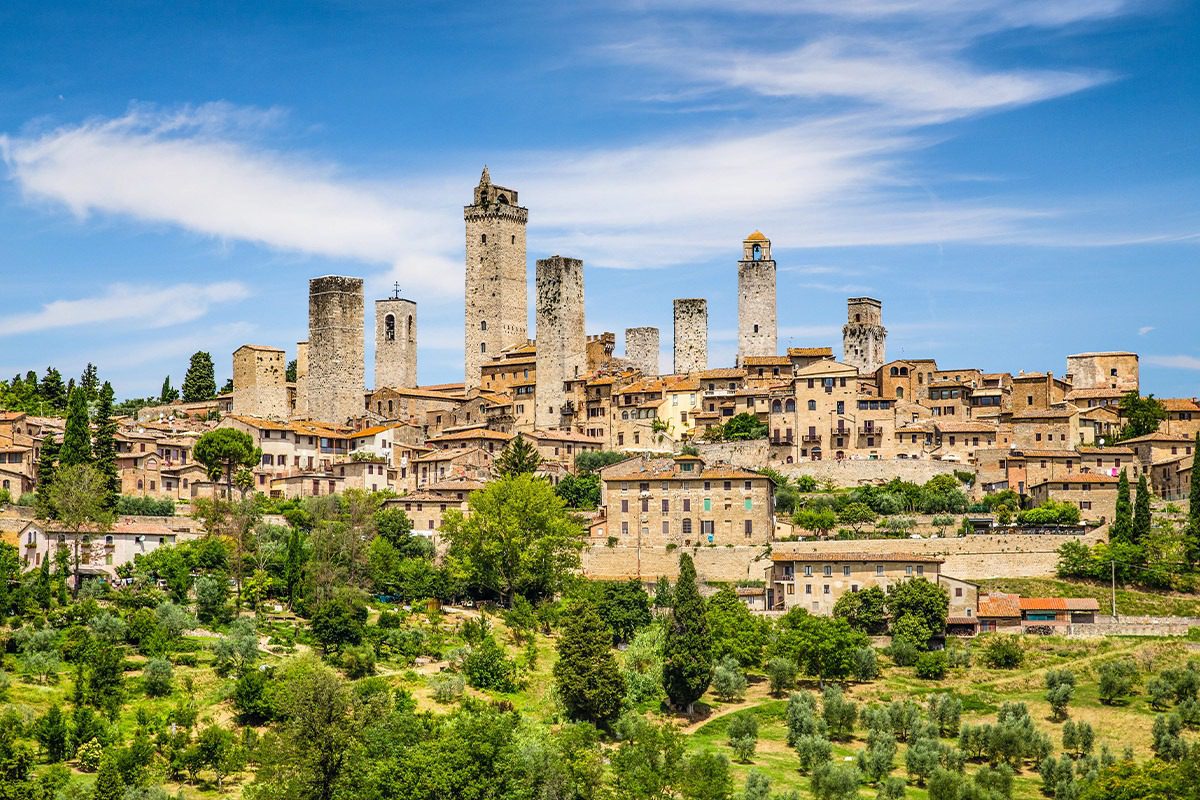 Flying above the medieval town of San Gimignano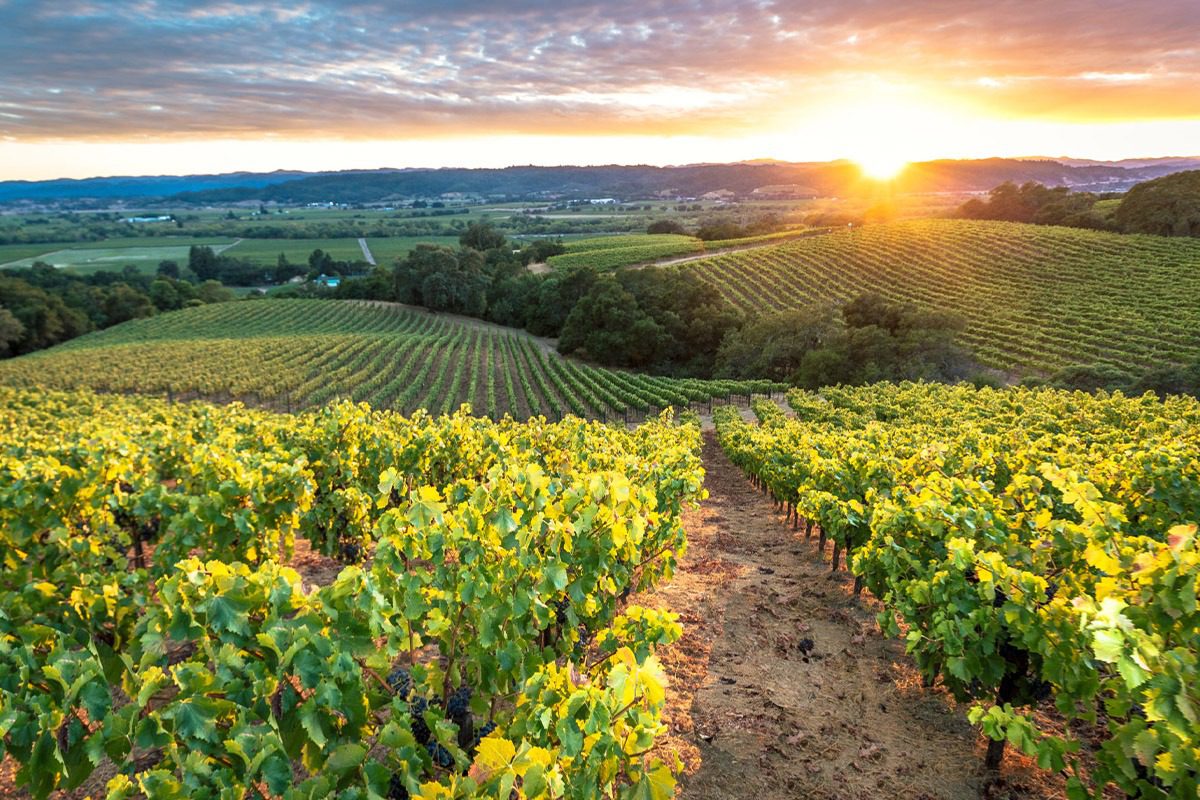 Admire the Tuscan countryside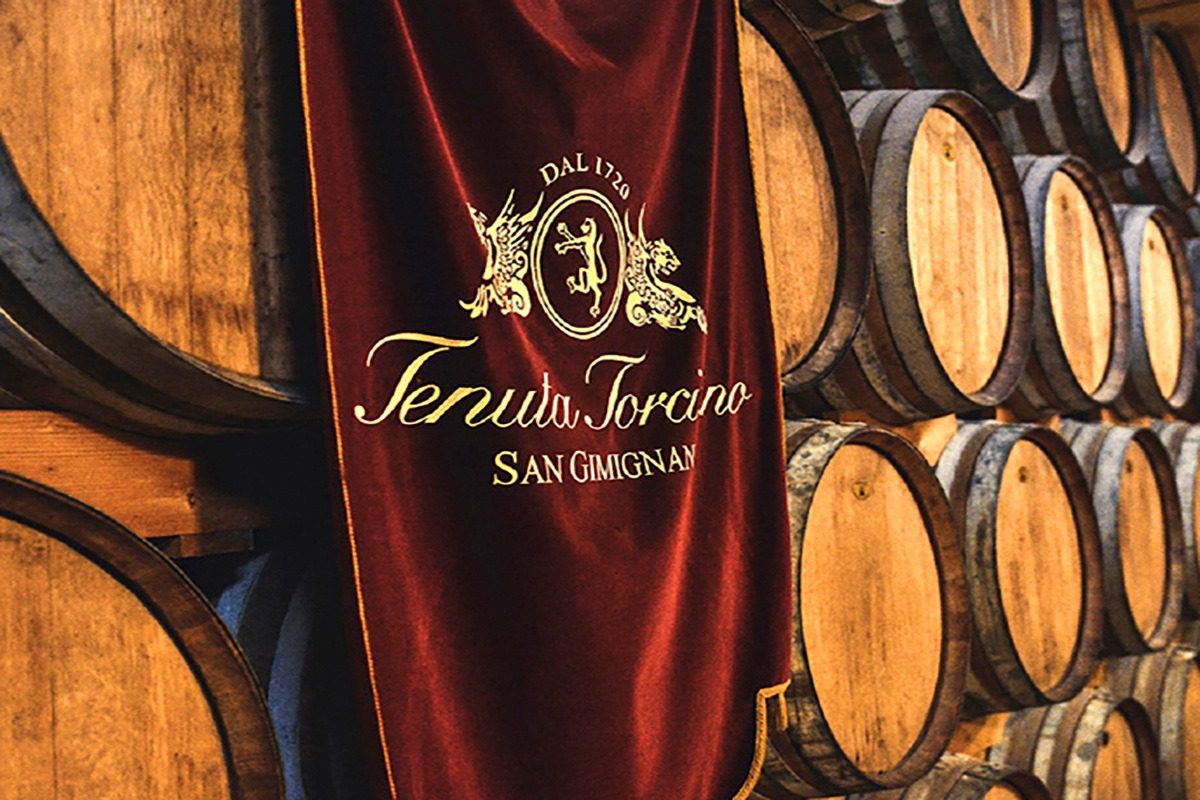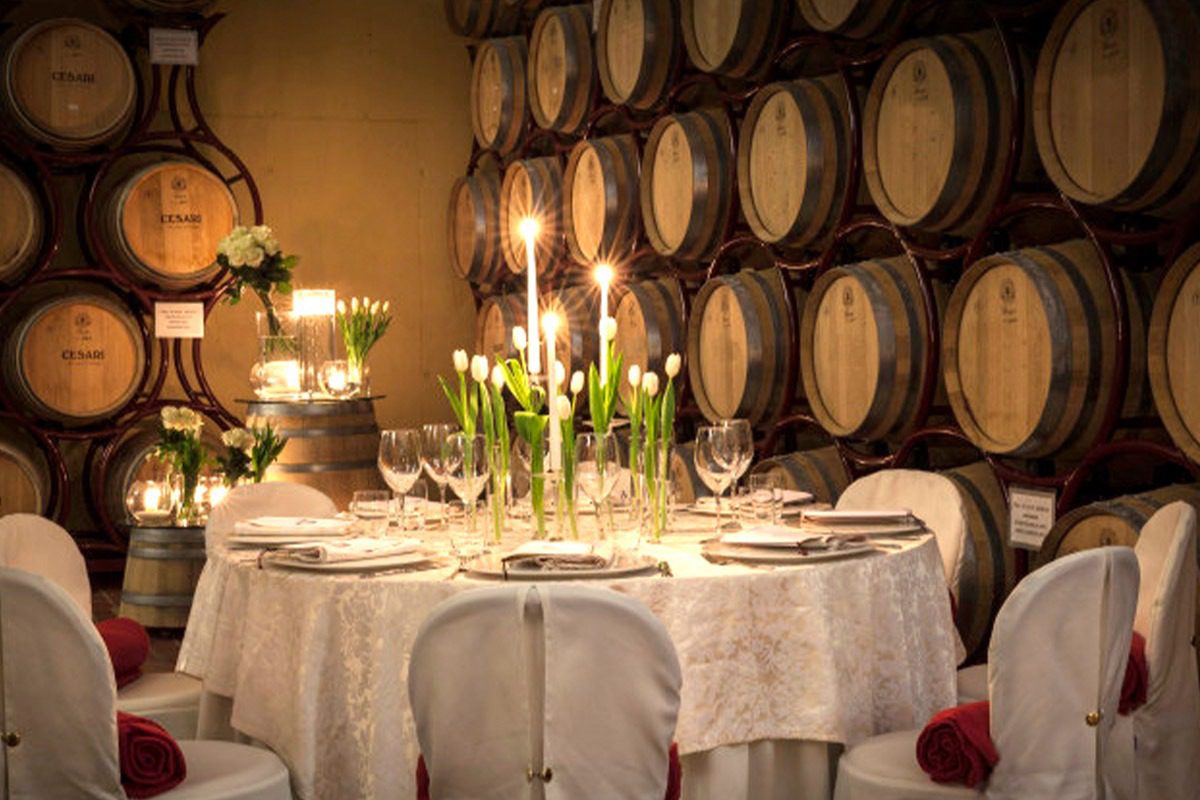 Live a magic moment in our barrel room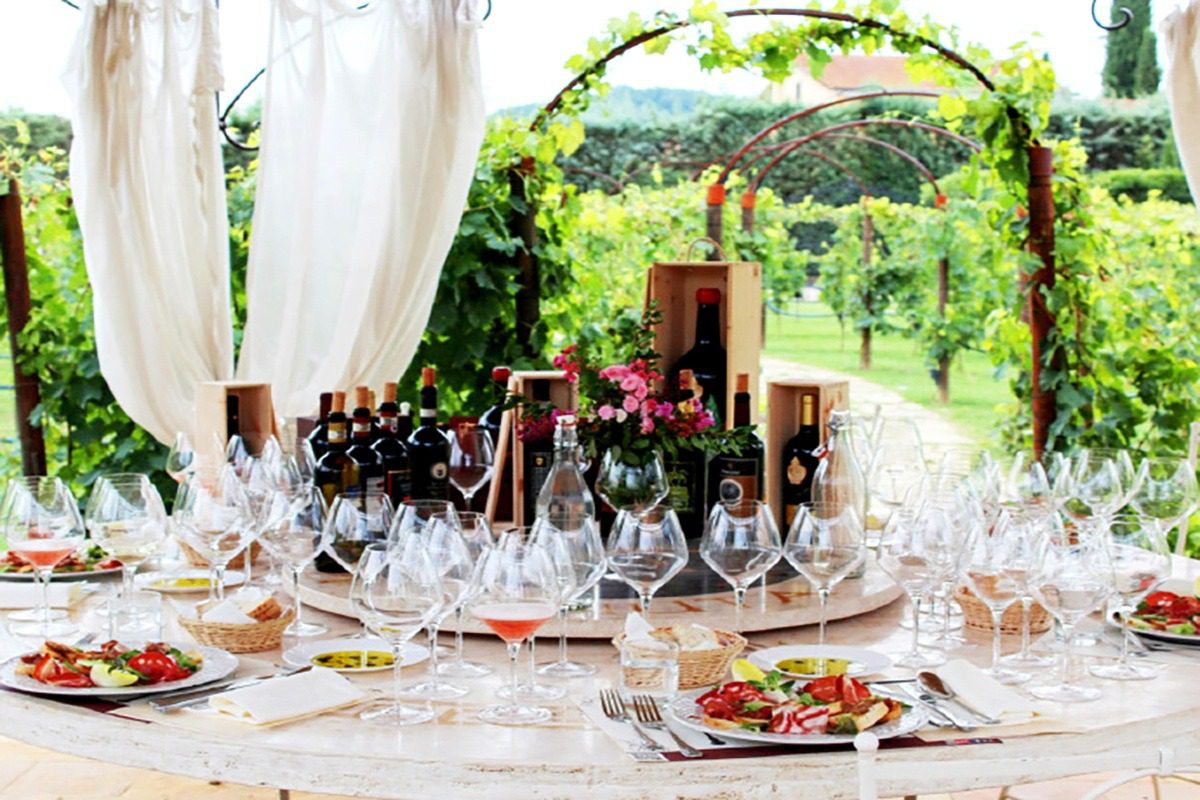 Lunch and Tasting in Tenuta Torciano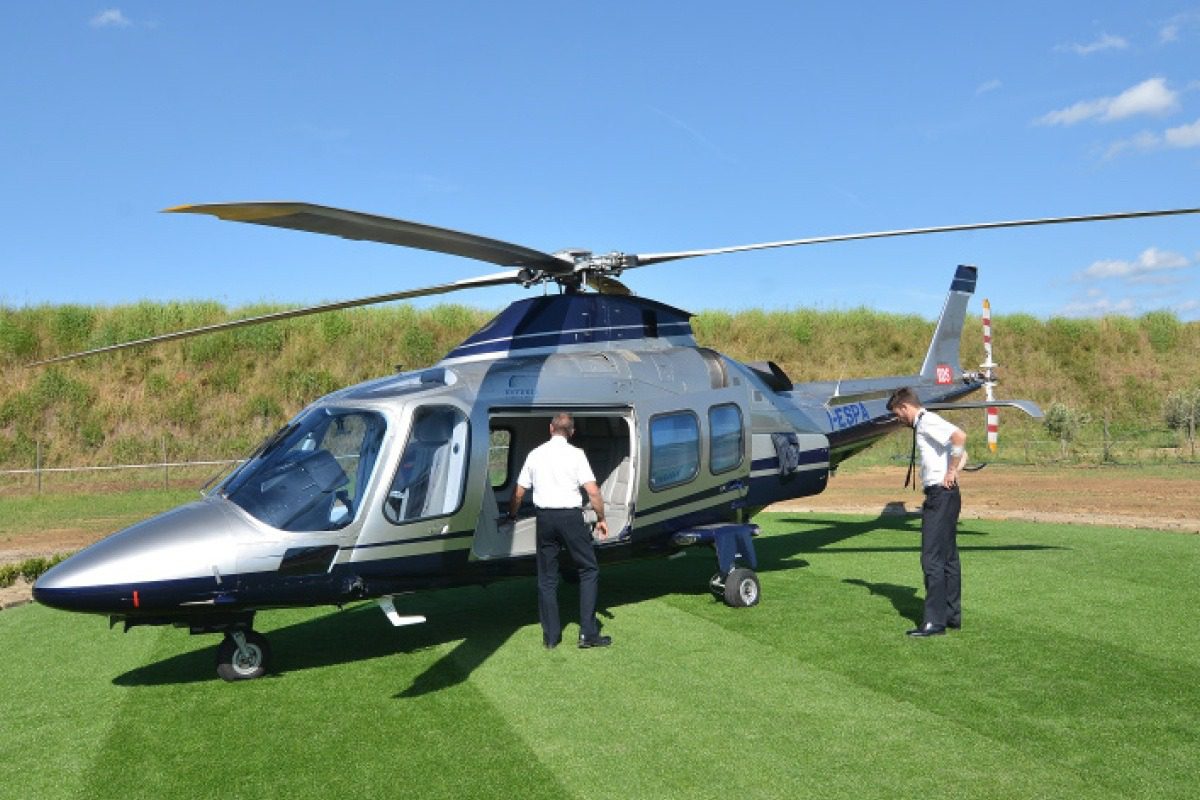 Helipad in Tenuta Torciano Winery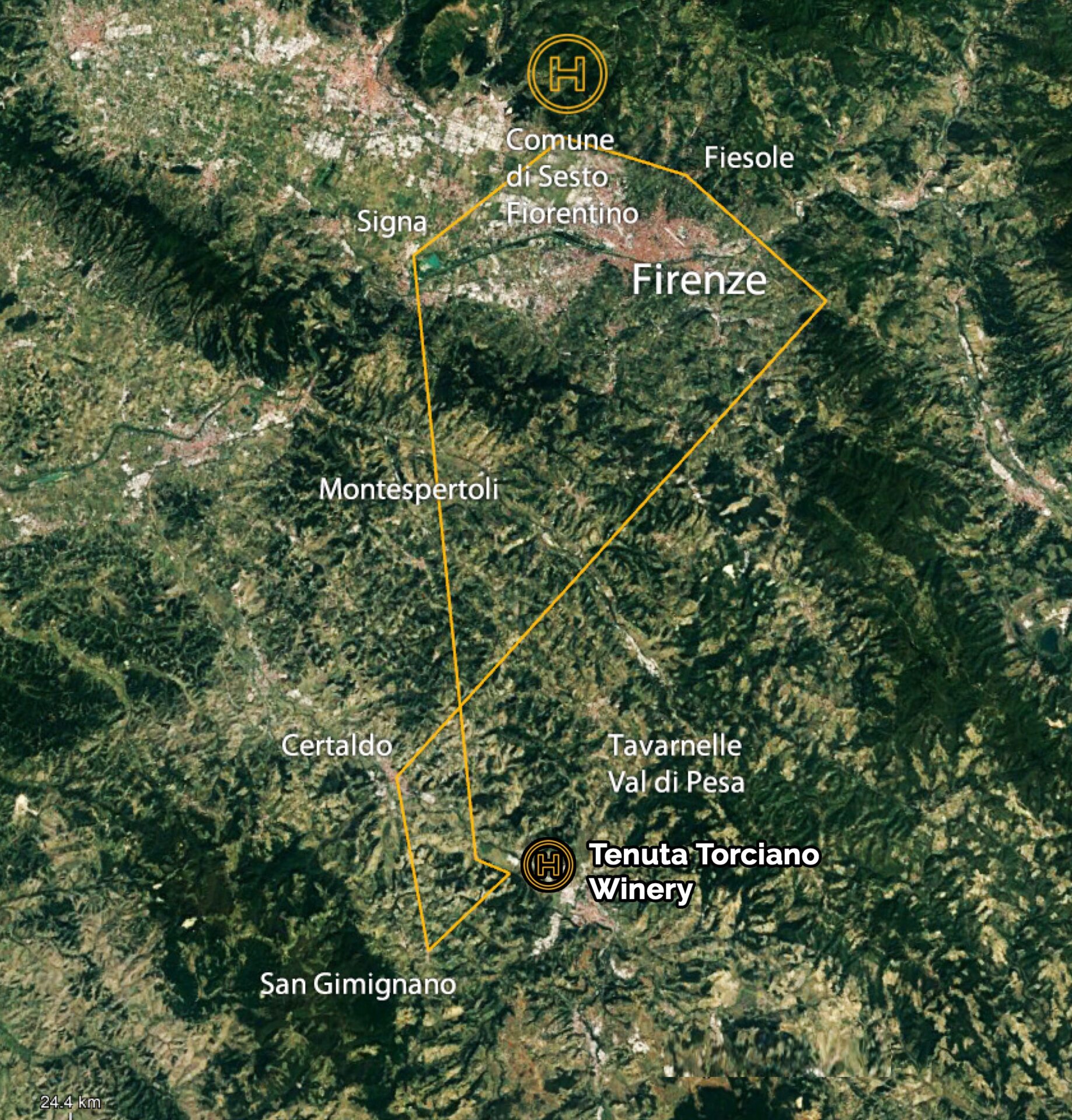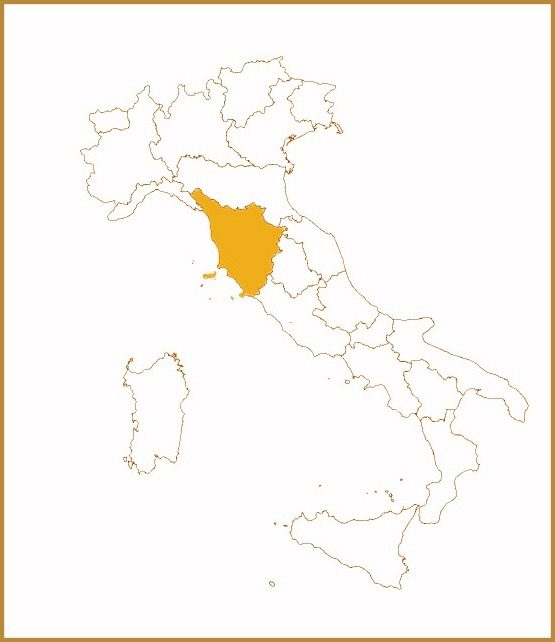 Additional Services & Experiences