Your private jet to Barcelona
Barcelona is the very characterization of an international city, from busy business travelers, to travelers attracted to city's culture, those in the know book a private jet to Barcelona for the most convenient transport options.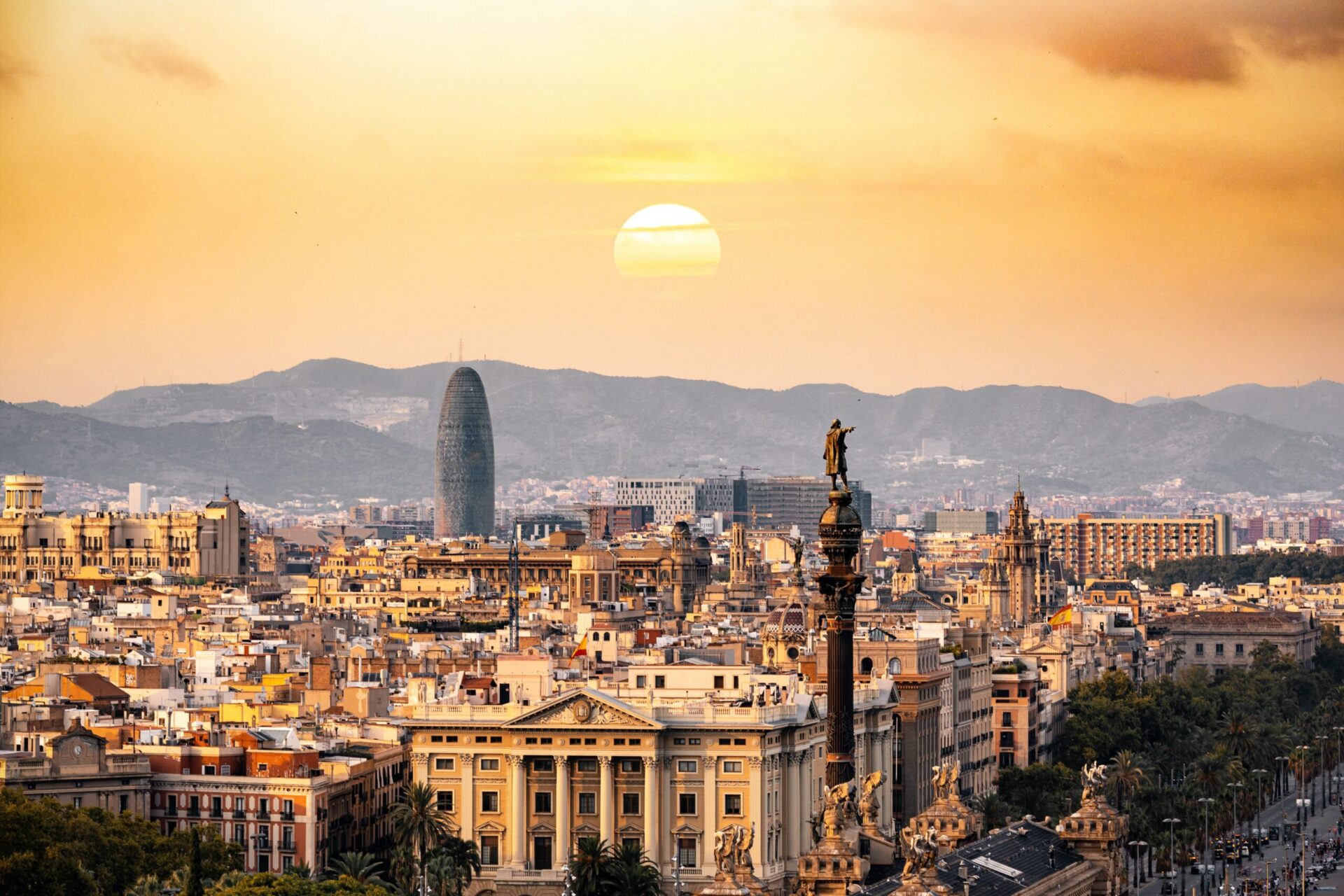 Milan to Barcelona
€6,850 | 80′
Geneva to Barcelona
€6,150 | 102′
Ibiza to Barcelona
€6,500 | 50′
Moscow to Barcelona
€15,250 | 275′
Paris to Barcelona
€7,250 | 120′
Nice to Barcelona
€4,250 | 85′
London to Barcelona
€8,150 | 150′
Zurich to Barcelona
€8,550 | 100′
Prague to Barcelona
€7,250 | 120′
Berlin to Barcelona
€9,750 | 150′
With exemplary architecture, an award-winning food scene and its stunning seafront, Barcelona is one of the most exquisite places to visit throughout the whole year. This beautiful city as an heritage of architectures and arts and was home for some famous artists such as Picasso and Gaudi.
The Picasso museum retrace the steps of the artist from the very beginning, throughout the years showing how he became a worldwide phenomenon in art.
Also don't miss the fabulous Gaudi architectural work. From the Basilica de Sagrada Familia – the towering cathedral in the heart of the city – to Casa Mila – or La Pedrera – a modern structure that personify the nature, as a matter of facts, La Pedrera means 'stone quarry'.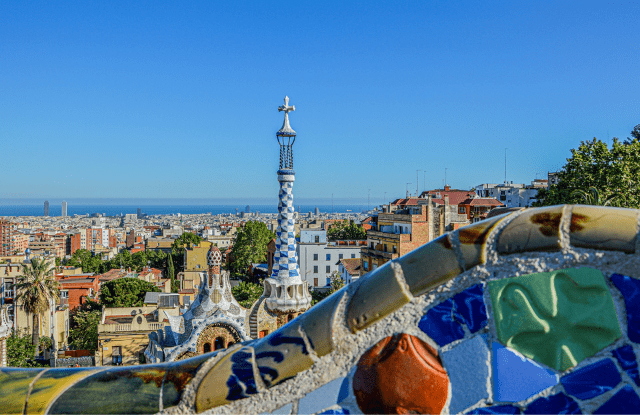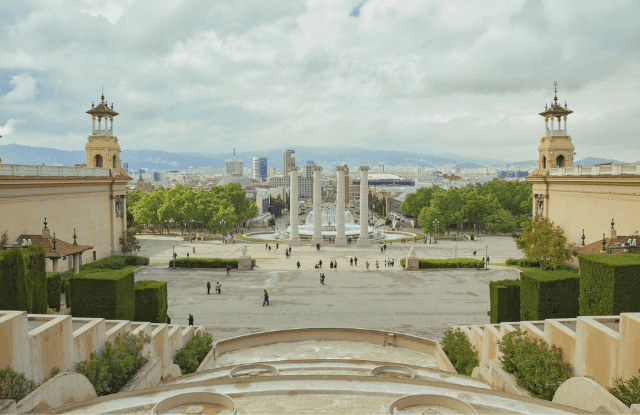 For a day of sightseeing shopping and culture you can head to Les Corts district, just a few steps from Plaça d'Espanya, known for the foodbal ground Camp Nou.
Not only shopping and culture, take your time to relax at the AIRE Ancient Baths in Passeig de Picasso or head to the Opera at Palau de la Musica Catalana, a breathtaking concert hall.
Instead, if you are looking for something more quite at a few minutes drive from the city, Sitges is welcoming you. Also known as 'the spanish Saint-Tropez', Sitges lies between the mediterranean sea and mountains and is a frequently preferred alternative to the busy city center. Its coast is lined with excellent restaurants, shops and luxury mansions, and in your trip back to Barcelona don't forget to visit the marvellous remote beaches of Aiguadolç and Garraf.
Best Hotels and Restaurants
Barcelona offers a diverse mix of luxury lodging options, from eclectic boutique hotels to well-known brands who have created architectural marvels. The Mandarin Oriental is located in the midst of Barcelona, offers many suites with whirlpool bath and terraces. Or you can choose Hotel Casa Fuster, in Passeig de Gràcia, near some of the best architectural beauty of the city. Instead, if you are in search of something special, the Cotton House Hotel is a five-star destination for curious travellers who want to discover the true essence of Barcelona.
Your exclusive experience in Barcelona
We can make your trip a remarkable fully immersion in Barcelona. We offer booking service to the most luxury accomodation, transfer planning from/ to the hotel and making reservation for restaurants and other entertainment.
Plan with us your next luxury trip to Barcelona.