Your private jet to Geneva
Fly with a private jet to Geneva let you experience the city without worries. As home to the United Nations, world-class outdoor recreation, unmatched cultural opportunities and extravagant dining, Geneva is one of the modern culture's most important cities.
Milan to Geneva
€7,250 | 45′
Rome to Geneva
€8,250 | 80′
Paris to Geneva
€4,250 | 60′
Nice to Geneva
€7,250 | 45′
Munich to Geneva
€4,950 | 85′
London to Geneva
€5,850 | 100′
Brussels to Geneva
€10,550 | 70′
Frankfurt to Geneva
€9,550 | 60′
Barcelona to Geneva
€5,150 | 105′
Berlin to Geneva
€7,250 | 120′
Geneva is the geteway to the Swiss and French Alps, it means that you can reach the city from both country. But this fascinating city has also a colorful history, grand monuments and a variety of fascinating museums. Nature has the leading role in the beauty of the city, his backdrop is the towering Alps and Jura mountain ranges, while Lake Geneva provides a tranquil fairy tale foreground.
Start your Geneva trip at the Patek Philippe Museum to see master-crafted timepieces ranging from the 16th to 20th century. Than take a walk into the Old Town, now a national cultural heritage site of cobbled streets, hidden courtyards and host of small cafes and antique shops.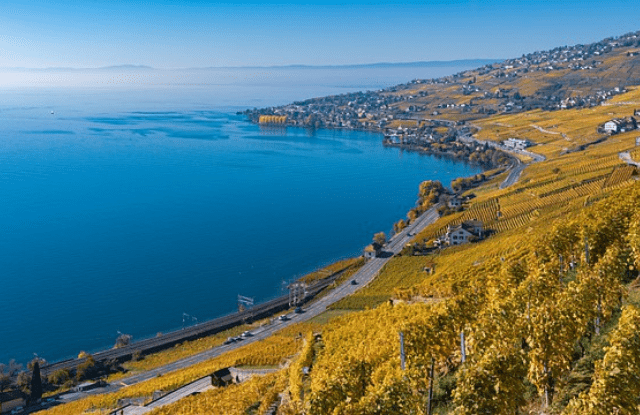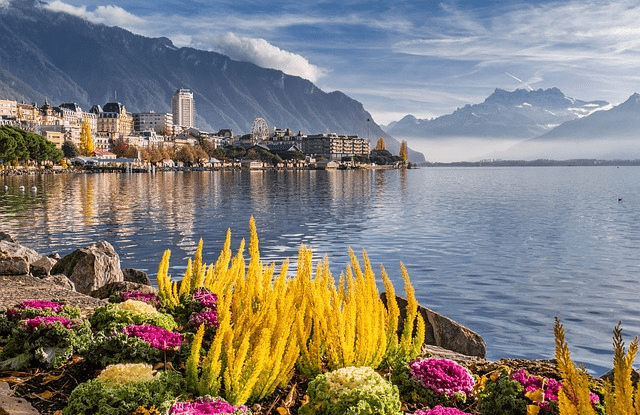 Geneva is home to many luxury watch manufacturers of global reputation. The traditions of watch-making go back more than 500 years. Estabilished watch-making brands include Patek Philippe, Vacheron Constantin and Piaget. In between cultural visiting, take your time to shopping in city's best high-end shopping district. Visit the luxury Swiss boutiques such as La Muse and the designer outlets of Rue du Rhone. But Geneva is also a city of art and music, indeed the Grand Theatre and the Opera House offer a variety of evening entertainments and cultural activities.
Best Hotels and Restaurants
The Beau-Rivage hotel is a lake destination for in-the-know gourmets. With his one-Michelin-star restaurant, Le Chat Botté, serves modern French cuisine. As an alternative, the Hotel President Wilson is a superb location facing Lake Geneva. The city offer a variety of Michelin-starred restaurant, such as L'Aparté that serve course with locally-sourced ingredients. Or, again, for freshly-caught fish from the nearby lake, eat at the Bayview restaurant.
Your exclusive experience in Geneva
We can make your trip a remarkable fully immersion in Geneva. We offer booking service to the most luxury accomodation, transfer planning from/ to the hotel and making reservation for restaurants and other entertainment.
Plan with us your next luxury trip to Geneva.