Your private jet to Monaco
High end travelers expect high end travel, and there is no more high end travel than reach Monaco with a private jet.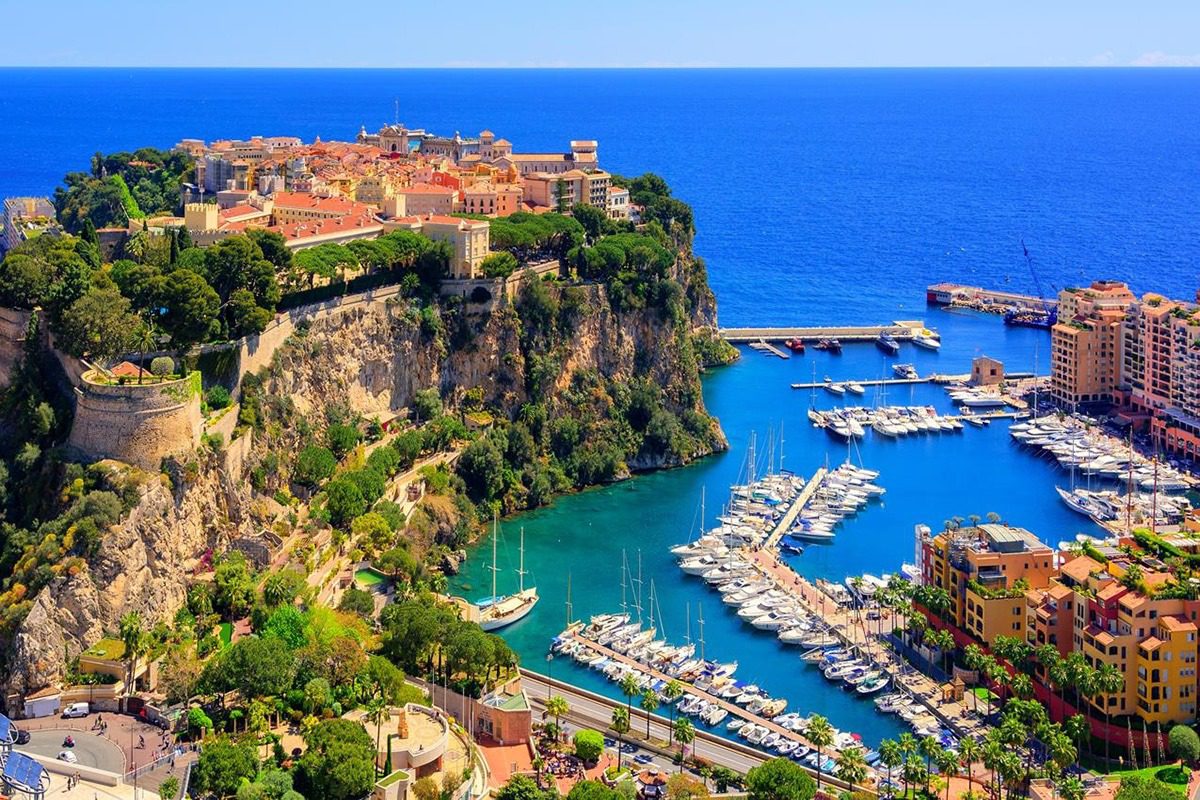 Milan to Monaco
€4,150 | 40′
Rome to Monaco
€9,650 | 60′
London to Monaco
€6,750 | 120′
Paris to Monaco
€8,250 | 75′
Lyon to Monaco
€3,050 | 40′
Vienna to Monaco
€9,950 | 90′
Geneva to Monaco
€4,050 | 45′
Zurich to Monaco
€9,250 | 60′
Barcelona to Monaco
€8,550 | 100′
Berlin to Monaco
€11,950 | 120′
Monaco is the legendary european principality offering stunning scenery and thrilling events. A great stopover for tourists throughout the whole year, Monaco offers its best from april to september. This principality offers many event for everyone. Enjoy the Formula 1's Monaco Grand Prix with a private jet charter, or attend the Monaco Yacht Show. Cars lovers can't miss the car collection of H.S.H. the Prince of Monaco.
But Monaco has also activities for those who love nature, take a sunbath in one of this seaside location. Choose from Nikki beach, Le Méridien beach or Larvotto beach. Or, again, visist le Jardin Exotique et le Jardins Saint-Martin, the Monaco's botanical garden. Built by Prince Albert I, the Oceanographic museum is home to his collection. The cultural heritage of Monaco spread through the centuries. Visit the Prince's palace which dates back to the 6th century, and enjoy a gamble in the James Bond location: Monte-Carlo Casino.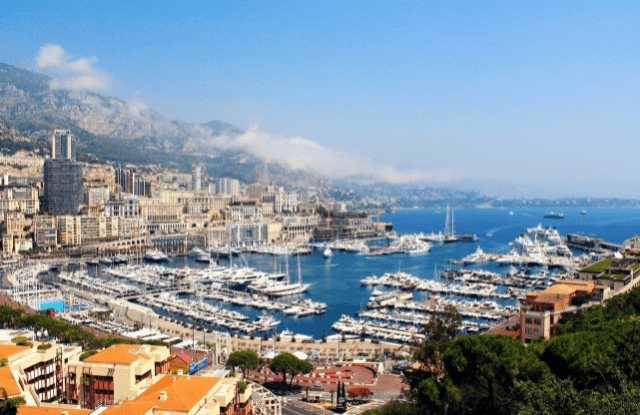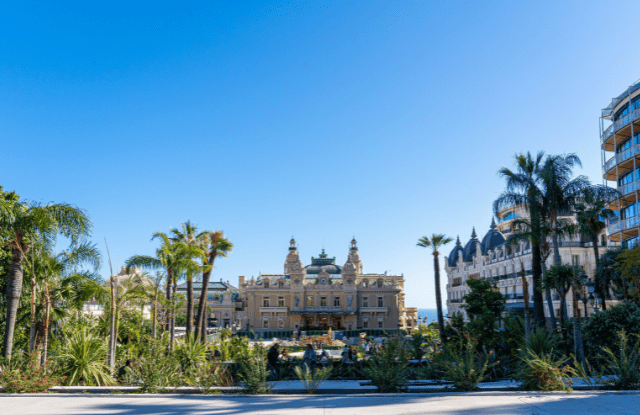 If you're in town for the Monaco Grand Prix, consult the Amber Lounge hospitality to find out unmissable after-race parties and best nightlife event. In between your gambling night, the Opéra Garnier Monte-Carlo offers a wide music programme all year long. Located at the Monte-Carlo Casino, la Salle Garnier is where you can appreciate a broad and diverse music programme. Here is where the Monte-Carlo jazz festival takes place.
Best Hotels and Restaurants
There is just one location for your stay in Monaco, the Monte-Carlo Bay hotel & resort. Chic and casual, contemporary and timeless, this incredible resort is a daring fusion of styles and atmospheres. For your complete stay, the Blue Bay restaurant offers you plates from the repertoire of Marcel Ravin, a Michelin-starred chef. His cuisine is a fusion of Caribbean and Mediterranean flavours.
Alternatively you can choose the Hotel Hermitage, in the pulsing heart of Monaco. This modern and luxurious hotel oozes elegance, calm and understated refinement. With the Michelin-starred restaurant, Yannick Alléno and the amazing spa Thermes Marins, this is the ideal hotel for experiencing supreme comfort and serenity in Monaco.
Your exclusive experience in Monaco
We can make your trip a remarkable fully immersion in Monaco. We offer booking service to the most luxury accomodation, transfer planning from/ to the hotel and making reservation for restaurants and other entertainment.
Plan with us your next luxury trip to Monaco.