Nice, capital of the Côte d'Azur, in the heart of a region of timeless beauty, offers itself in all its diversity: a city of history, architecture, culture, art, creativity, events, shows, sports, leisure, nature, sweetness, flavors … Nice retains the authentic charm of a Mediterranean city, the perfect destination to reach with a private jet.
Milan to Nice
€8,050 | 48′
Venice to Nice
€8,250 | 80′
Geneva to Nice
€6,750 | 45′
Paris to Nice
€7,750 | 85′
Vienna to Nice
€10,250 | 105′
Zurich to Nice
€9,250 | 65′
Barcelona to Nice
€8,250 | 85′
Berlin to Nice
€12,250 | 130′
With its luxury lifestyle, glamour and sun-soaked climate, it's a magical all year-round destination. Located a few miles from the Italian border, it is unquestionably one of France's premier coastal destinations, with plenty to offer anyone who books an air charter.
Nice attract visitors due to its balance between ancient and modern. The old town is an enchanting postcard view, a maze of pastel-colored alleys, a tangle of narrow and winding alleys teeming with shops and vendors. You will feel like taking a dip in the 1700s: the ancient palaces and baroque churches such as the Cathedral of Santa Reparata, the old Jewish ghetto in rue Bénoit Bunico, the palace of the prefecture, home of the Princes of Savoy and Cours Saleya, one of the squares more animated and colorful than Nice, or visit exceptional museums and galleries, attend world-famous film festivals, relax on the beach or watch high-class football fixtures.
However, it's also a perfect departing point for some legendary luxury destinations as for example the Yacht Club of Monaco is a short drive away from Nice Airport (and an even shorter journey with a helicopter transfer to Montecarlo), so visitors can seamlessly connect with their yacht or reach casino hotels.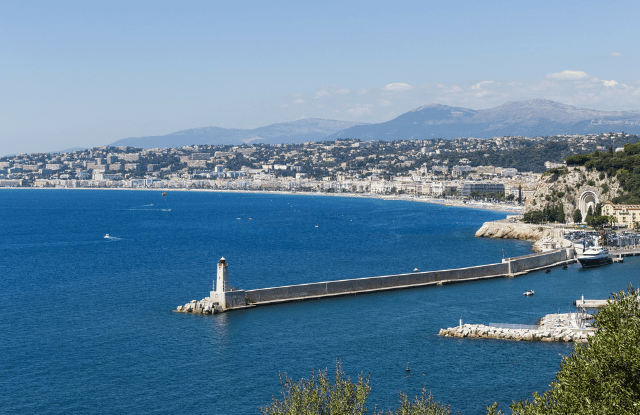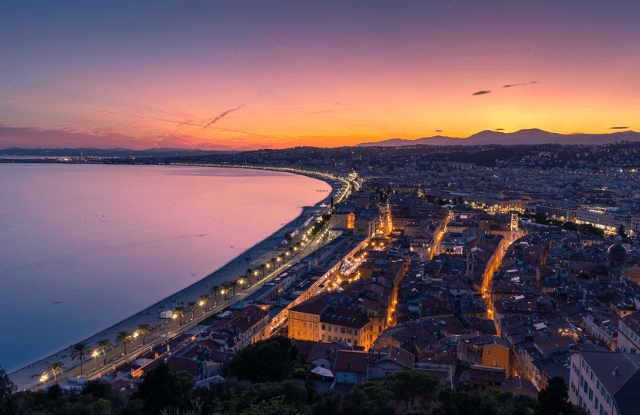 Every year, Cannes hosts its glamorous film festival, Monaco hosts its Grand Prix and restaurants like Le Chantecler or La Terrasse serve a blend of exceptional Provençal cuisine.
It is the perfect place for who want to delight with delicious food, premium caviar and freshly harvested truffles as well as fans of the region's hearty specialties like ratatouille or ravioli à la daube. And, of course, the wines, as the south-eastern France produce some of the world's great rose varieties.
The city of Nice is a wonderland of cultural attractions and it has been a magnet for artists and visitors can get a feel for this artistic heritage at leading galleries like the Musée d'Art Moderne et d'Art Contemporain, which hosts works by 20th-century masters such as Calder or Klein. You will have the opportunity to visit also the Matisse Museum, one of the world's finest showcases of the French modernist's work.
Nice hosts also some enchanting markets such as the flower stalls on the Cours Saleya, where visitors can see, smell and buy some extraordinary blooms of Provence's countryside.
Best Hotels and Restaurants
When visitors take an air taxi to Nice, finding incredible accommodation won't be difficult.
For those who want to stay in the city itself, the Corniche (the seafront promenade) is the place to look. Hotels like Le Negresco or the Hotel Suisse ooze history and luxury and maintain the area's famous standards of luxury.
For those who want to savor the area's coastal beauty, the Domaine de Manville mixes up plush rooms with on-site golf, while Cannes plays host to hotels like the Four Seasons, which are designed to make film stars feel at home.
Your exclusive experience in Nice
We can make your trip a remarkable fully immersion in Nice. We offer booking service to the most luxury accomodation, transfer planning from/ to the hotel and making reservation for restaurants and other entertainment.
Plan with us your next luxury trip to Nice.